The last few years have been a mess for me personally... I drifted, worked on things and at the end of the day achieved little... actually, dug myself into a whole of unhappiness, challenges which turned into problems, promises without delivery and overall failure... 
Because I am the type of person who strongly lives by the idea that we only get one chance at this life and that we will never live it again... I was very upset to find myself surrounded by this unhappiness... 
I just woke up in late November 2018 and said ENOUGH!!! 
I thought that solving all my challenges and picking things up was easy... boy was I wrong... 
Getting out of problems and challenges is just as hard as taking a 50% loss on your account... You need to recover 100% just to breakeven. - That is no easy task!
When I woke up on January 1st 2019 I was very excited... I had this strong feeling that 2019 will be the year everything turns around and finally I start doing what I was destined to do... which in my heart is helping other people achieve success, in trading and life!
It's only been so far 22 days since 2019 start and I had even more challenges than I had in 2018... but that's the thing with life... it tests you to see how much you want to be better, life and the universe or even god... they all want to see how bad do you want to succeed!
I always use to say this in my sales and business development trainings which I use to do a-lot back in 2013. 
Anyway, this post is not for me to dwell on how hard things are and how hard life can be, but I had to explain that I, just like you all, have daily challenges and problems and for us to achieve success the first thing we need to do is get realistic of where we are, only then can we know where we want to be. 
I will begin with a basic 5 step process which I found in an amazing book I fully recommend you all read, the book is called PRINCIPLES and it's written by Ray Dalio. 
This 5 step process is designed to help you to get what you want out of life. And it looks like this:
1. GOAL:
It is true that we can have virtually anything we want, but the problem is that we can't have everything we want. So lets start by focusing on a definite goal for this year. 
For example, trading wise, for me it is to achieve consistent, compounded, weekly profits.
So, point number one is have a clear goal, start with one that really matters to you and in the video below I will explain a little bit more how to add POWER to your GOALS!
2. PROBLEMS/CHALLENGES:
Identify the problems or challenges that stand in the way of achieving your goal. 
In regards to my goal, it is basic trading problems... such as over trading, over exposure, not following my system, being distracted, not being motivated, not doing proper analysis. 
The above are the general trading errors which turn into problems (i.e. losses)
3. DIAGNOSE THE PROBLEMS/CHALLENGES
Next up we need to diagnose the problems we face and get to their root causes... how do they happen and why. In short, we only want to find the reason they happen, we don't want to jump to solutions just yet... 
We need to spend some time analyzing these problems.
Lets break down a few of mine from above. 
- Over trading, it happens when I rush to trade and I don't do my proper market research... and when I dont have clarity on my trading goal (consistent weekly profits)
- Similarly as above, not following my system comes from not investing the right time into finding the PM Classic Trade Setups... 
- Not being motivated comes from not doing my work, not working out, not leaving from my station (or house!!!)
Anyway, you get the drift!
4. DESIGN A PLAN TO REMOVE PROBLEMS
Now comes the fun stuff... and the stuff that requires the most time. Creating a plan (or plans) which will help you get around and remove the problems. 
In terms of trading, keeping a track record of wins and losses helps me stay focused on my goal, and I've set a new rule in my community which forces everyone to share their daily trading results.. this way we need to show our p/l of each trade we take and that REALLY HELPS!
Creating plans to remove the problems is fun, but requires time and because we are all different I've decided to do a one-on-one session with every new member who joins my trading community, this one-on-one session doesn't only focus on the 5 step process but also goes over extensive Q&A which helps both me and the community member leave the session with more intelligence of the other person... 
For me I gather specific intel on how I can help the trader become better, for the trader he/she gets intel on what I do and how I do it.
It's a pure WIN/WIN!
5. ACTION!
Now comes the reality... we need to launch into things and do whats necessary to push these designs though to results!
You'll be amazed by the power of this process if we just do it once together!
To be honest with you, the above alone is enough to make your year amazing! But I am not ending there! 
Lets go over a quick video about goals! Something I learnt from the amazing... Tony Robbins!
 I could give you a million and one tips from dozens of books, direct experience worth over 12 years, hundreds of mistakes and successes.. but the very best advise I can give you to succeed in 2019 is simple... 
Devote all your free time to your goal/s and chase them with relentless action... if you don't know which steps to take, just start reading books relevant to the subject, watch videos... go for a walk (alone) and THINK... something will come up and you will make it!
You just need to be devoted and consistent. 
My goal in 2019 is to train between 300 (minimum) and 500 people to consistently profit from the markets... the best way I know to achieve this goal is to go wild 17 hours a day, 7 days a week... and if I do that for the whole year... and keep going for an extra year or two... I am bound to reach my goal. 
Action is the foundation everything is build on, the more action you take, the higher your chances of success!
I guess that's it for this post!
I'll see you soon again!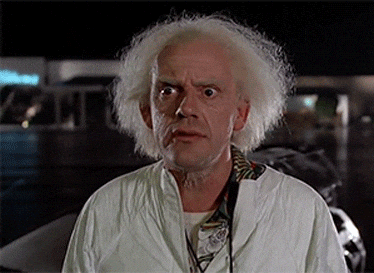 Please reload