Tips for Trading and Investing
There is a very big difference between trading and investing... and since it is my duty to grow the knowledge of my trading community I decided to write up this post to explain the difference.
In this post I trust to give you enough specific information to understand the difference in a simple and quick way.
I will also focus on giving you excellent tips which you can apply right away to your trading or investing from the get go. However, I fully advise you invest the necessary time to learn as much as you can so you can create a routine and trading system as this will increase your odds of success in the markets.
The main difference between trading and investing is the time frames which are applied, traders look to profit mainly in the short-term where investors are more focused on the long-term.
As you will notice in the video below... there are key differences between traders and investors. My trading community is focused on trading, we sell and buy anything from Forex pairs all the way to Commodities. We don't care about value, we care about profits, and our main duty and obligation on a weekly basis is to achieve weekly consistent and compounded profits.
Lets quickly go over the differences between trading and investing before we move into a couple of tips for both, but I warn you, I am not a great investor as I have not really done any specific investing but in terms of trading I have a wealth of experience not only in years/time but more importantly in application in real trading environments, this is why I will focus more on the trading side of things.
As you can see, if you watched the quick video above, there are important differences between trading and investing.
But regardless of which path you take, remember that emotions will always be your enemy, you don't have a 6th sense for the market, and the moment you believe you do, YOU WILL LOSE.
I seen this happen so many times... I even did it numerous times until I decided to be realistic and make my missions PROFITS and not being right.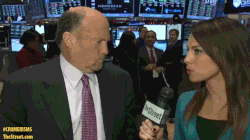 There are pros and cons for both... I cannot offer you specific information or education about investing because as I say above, I've never done any investing... but in terms of trading you're talking to the right guy!
I've been through so many ups and downs which all resulted in many, many lessons which I built on. I wont say that I know it all, that would be foolish... becasue I can never know enough, this is why I devoted myself to constant and neverending improvement and education so I can turn my trading community into the best thing since sliced bread!
We moved to a new trading room and we will be making a final change to our prices and BIG discounts will be coming so if you want to join us just send us an email or leave us a comment!
Thats it from me! Lets have a good Friday and an even better weekend!