Weekly Trade Ideas: September 24 - 28, 2018
Hey guys and girls!
I've done it again... disappear for a while but, as history repeats itself, I am back.
PipsMatter.com will from now on only provide Trading Lessons, Courses, Articles and Analysis. And all of this will be done with recorded videos, blog posts and udemy courses, my life is just too busy at the moment for me to commit to anything other than this and since I LOVE PipsMatter, I just can't let the show stop.
Over 80% of the services provided by PipsMatter.com will be FREE.
Thats it for the introduction, now lets head straight to the charts!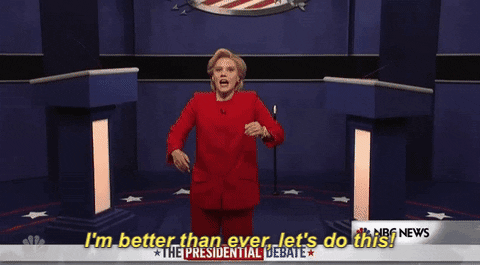 USD vs Majors
The USD is looking good via technical analysis at the moment... it is showing very good signs of bullish reversals and that might just be the thing we need to end the trading month on a very positive note.
I will only analyze the USD vs 3 major trading pairs, the EURO, the CAD and the CHF.
EURUSD: Daily Chart
The picture doesn't lie, EURUSD is stuck in a range between 1.1800 and 1.1530 (more/less). Price action ended the day in red on friday and this allowed for a creation of my favorite candlestick pattern, the double reversal candle.
Price action is also found resistance at the 1.18 level (the horizontal resistance area) but it also found resistance at the trend-line (from which it faked out a little bit, before crashing down).
Looking at the 4-Hour chart we can see that we are at a support level right at this moment, which could indicate that the USD bulls are still having their breakfast... which in my language means EURUSD could head up for a re-test of the 1.1800 zone before either breaking it... or pushing hard towards the 1.16475 (the 50% of the major support and resistance)
EURUSD: 4-Hour Chart
Before we move anywhere else it is VERY IMPORTANT to note that we have a VERY BUSY trading week for the EURO and the USD in terms of FUNDAMENTALS!
Just check out the ForexFactory calendar...
USDCAD: Daily Chart
USDCAD says a very similar story like the USD, that technically it should be heading higher... and we have very good reasons for this.
We have a strong double bottom level, which is right at a KEY SUPPORT level (zoom out on the daily chart to confirm yourself).
The distance between the current support and the next resistance it not huge, but its enough to earn decent $$$.
Since I am quite busy, I will just leave you with the above intel on this pair.
Oh, by the way... USDCAD also has the double candle reversal pattern... so yeah... I'm pretty excited about USD bulls in the new trading week.
USDCHF: 4-Hour chart
I'm only going over the 4-hour chart frame on USDCHF... got a little time left to wrap up this post so you will have to do your own analysis too here (hehe).
As you see USDCHF has been trending downwards since August 2018, price action did also breakout of the channel, but as things stand so far... it seems to be a fake out, which only means that price action should be targeting the next key resistance level which is 0.96395... roughly about 65 pips away from current price.
Anyway... thats all I have for you this Sunday! I'll make sure to give you more ideas in 7 days!
Whatever happens this week, make sure you do one of two things, EARN OR LEARN!
And as Yoda says...
Have a blessed week!