Today is another big trading day with Trump very much expected to release a speech on the much awaited tax plans. What will happen to the markets after he delivers the speech? Our expectation is in this analysis. Today we will only trade indices and commodities, we will stay out of FX. (Aside from selling EURGBP).
The stock market has been very bullish since Trump won the presidential elections almost a year ago. The markets have made new highs month after month and it was all because of the "tax plans" which today we should finally get more information on but the market is showing it will not be good for US stocks, its saying they will be bearish, the chart is also saying Gold and Silver will be bullish.
I hope this post helps you trade the markets better, I will only cover Commodities (Gold & Silver) and the US100 (NASDAQ). So if you are looking for FX trades, there are none in this post but there are a lot of lessons you can apply to trading any market, so read on and make sure you analyze the markets for yourself with your own system before you act on any of my trade ideas.
So far the media is stating that Trump and the Republican leaders will launch an urgent effort to get a major legislative win this year, announcing a long-awaited tax plan that will immediately set off a fight over how much top earners should pay.
Expectations are that the framework they're set to release today proposes cutting the top individual rate to 35 percent, but leaves it up to Congress to decide whether to create a higher bracket for those at the top of the income scale.
The rate on corporations would be set at 20 percent, down from the current 35 percent, and businesses would be allowed to immediately write off their capital spending for at least five years.
However, the above is ALL SPECULATION as the White House has not yet commented on this so this is the "Rumour", is the market buying it or selling it? What we want to trade is the fact and that's what this report will give you. Fact Trades!
Let's begin with the technical outlooks for commodities.
We begin with Golds daily chart.
(click to enlarge image)
We begin with Gold but just so you know Silver has a very similar play happening. Let me start with the upside and then below Silver I will list the downside of the metals.
Charting the yellow metal clearly indicates, at least to me, that we are at a very important support level, its so important that I just entered by buy positions on Gold. (remember I sold Gold during the last FOMC meeting and grabbed over 1K pips!).
Gold is trading at the key support level (listed in red), this support level has been a crucial resistance while gold was still trending on the bottom side of a very long-term trend line, it broke this trend line in July this year and has since been higher.
We are also at the 30% level which is just screaming BUY ME BABY!
Thats enough for Gold, as you notice I am buying because of the key trading levels and speculation that Trumps speech today will cause some uncertainty to the markets and push gold higher, or maybe N. Korea will help me with another missile test.
Now let's look at Silvers daily chart
(click to enlarge image)
Silver has the exact same play but it has 1 more support than Gold, it as the long-term (1+ year long) red trendline, which it broke in August this year and is now using it as a support.
Everything else is the same, 30% and key trading level.
I have added 4 profit levels on both charts so the buyers have plenty of options where to take profit.
Now that I have listed the upside lets take a look at the downside.
Gold still has the potential of teaching the yellow trendline, that trend line is 5000+ pips away, enough to take out any current buyer. Silver has the potential to rop back into the triangle, which means it could go down to 15.50. So you better watch out and use EXCELLENT RISK MANAGEMENT on any buy you take on the precious metals.
I definitely expect an electric Donald to move to markets today!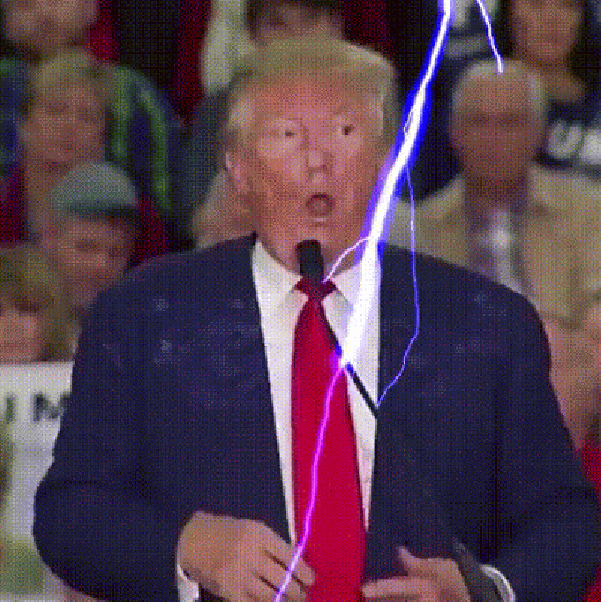 In regards to the indices, I will only list one idea, the rest are going to our Premium members forum.
Let's head to NASDAQ's daily chart.
(click to enlarge image)
As you can see, NASDAQ (US100) recently broke out of this possible bearish triangle, it also broke the 30 day EMA, but price action is heading a little higher since yesterday which indicates a retest could happen before Trump speaks and then possibly pushing NASDAQ lower.
Since the biggest NASDAQ companies are avoiding taxes by collecting payments outside the US perhaps weakness could come due to the "international tax plans". Whcih so far the speculators expect to be postive for the companies but I guess congress might not like it every much so that could prove to be bearish.
So far the tax plans have not been popular in congress so I expect changes to today's announcement and maybe, just maybe, a nice bearish surprise.
Whatever you do and what ever happens make sure to be safe and seize those pips!